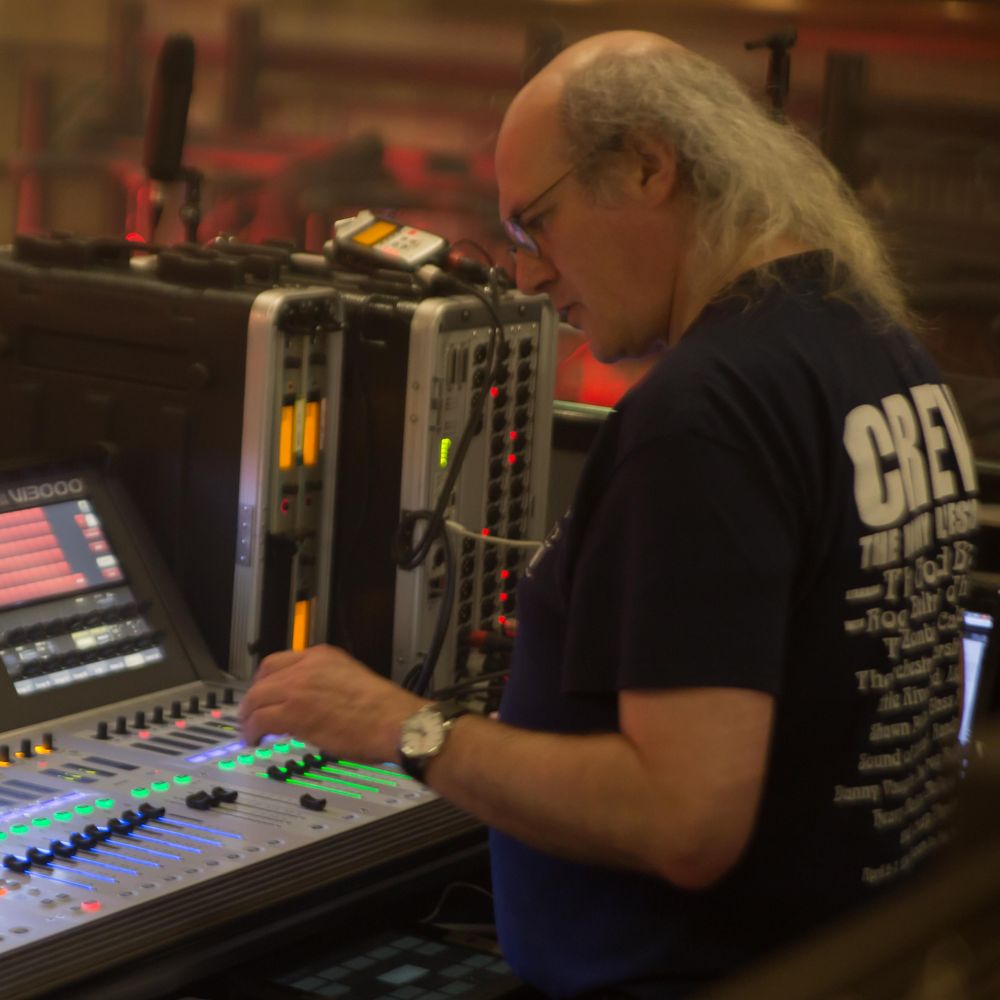 Steve Rispin
Steve Rispin has been involved professionally in the music business since 1981 when he started running PA Systems for students' union events. On graduation, Steve worked at Village Way Recording in Harrow and then Tin Pan Alley Studio in Soho and during this period recorded, with Paul Stewart, many now classic rockabilly albums for Nervous Records.
Leaving Tin Pan Alley Studio in 1986 Steve went freelance, working on several progressive and metal projects including two Sabbat albums for Noise Records, which led to a year living at Skytrak Studio in Berlin. He returned to the UK in late 1989 and became more involved with live productions, working with Kingmaker for Chrysalis, Pendragon for Toff Records and Threshold for Inside Out amongst many others. An offer to help develop The Bottom Line Club in London led to a few years of working with internationally renowned blues artists, but the shareholders eventually sold the business on. Sensible Music offered an opportunity to work with Clair Brothers Audio Systems with artists including Tina Turner, Elton John, Sly & Robbie, Mick Taylor and Snowy White.
Returning to recording in 2002, Steve took an opportunity to build Liscombe Park Studio in the countryside, on the border of Bedfordshire and Buckinghamshire. Studio clients include Asia, Martin Turner's Wishbone Ash and Roger Chapman, ELP, Snakecharmer, Uriah Heep, Paradise 9, Dave Kilminster and Damian Wilson as well as recording John Wetton's vocals for District 97 and Billy Sherwood, and Damian's vocals for Headspace. He is also working with many up-and-coming bands such as Virgil And The Accelerators, Mitch Laddie and Silverbox.
Maintaining the live side of his work, current clients include The Carl Palmer Band, Family (with Roger Chapman), Fish and Harley-Davidson, the latter with whom Steve works on large-scale European events that can feature a number of bands over a five-day period. Steve also worked with Alvin Lee for 12 years, until Alvin's untimely death in March 2013.