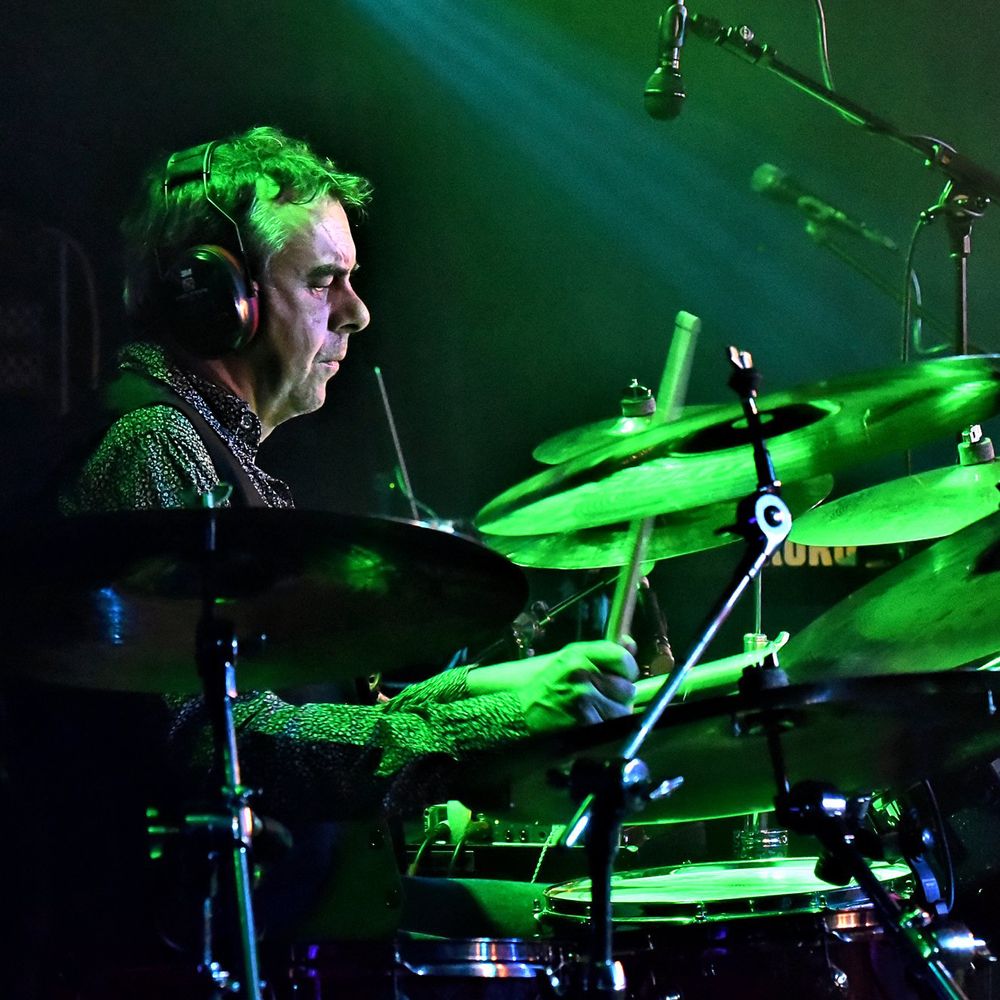 Frosty Beedle
Frosty was born into a musical family. His father loved big band music and his mother loved to sing. He had singing lessons from the age of six and started playing drums aged 9. He gained permission from the local authorities to play in pubs and clubs from the age of eleven and spent his youth playing semi professionally in anything from jazz trios to big bands.
He eventually turned professional aged seventeen joining the QE2 transatlantic liner and travelled the world completing three world cruises by the time he was twenty one. He moved to London in 1984. In 1985 he joined the pop group Cutting Crew. (I Just) Died In Your Arms was a top ten hit in many countries.
He left the band after six years in 1991 and went on to work with the likes of Boy George, Sinead O Connor, Midge Ure, Zucchero, Jason Donovan, Kiki Dee, Sarah Brightman, Jimmy Somerville, Gloria Gaynor, Clannad, Harold Melvyn, Kim Wilde, ABC, and Steve Coogan to name a few. He has also worked on West End musicals and as well as working with Lifesigns and various other projects he has held the drum chair at Mamma Mia in London since 1999.
Frosty announced his decision to leave Lifesigns in June 2020.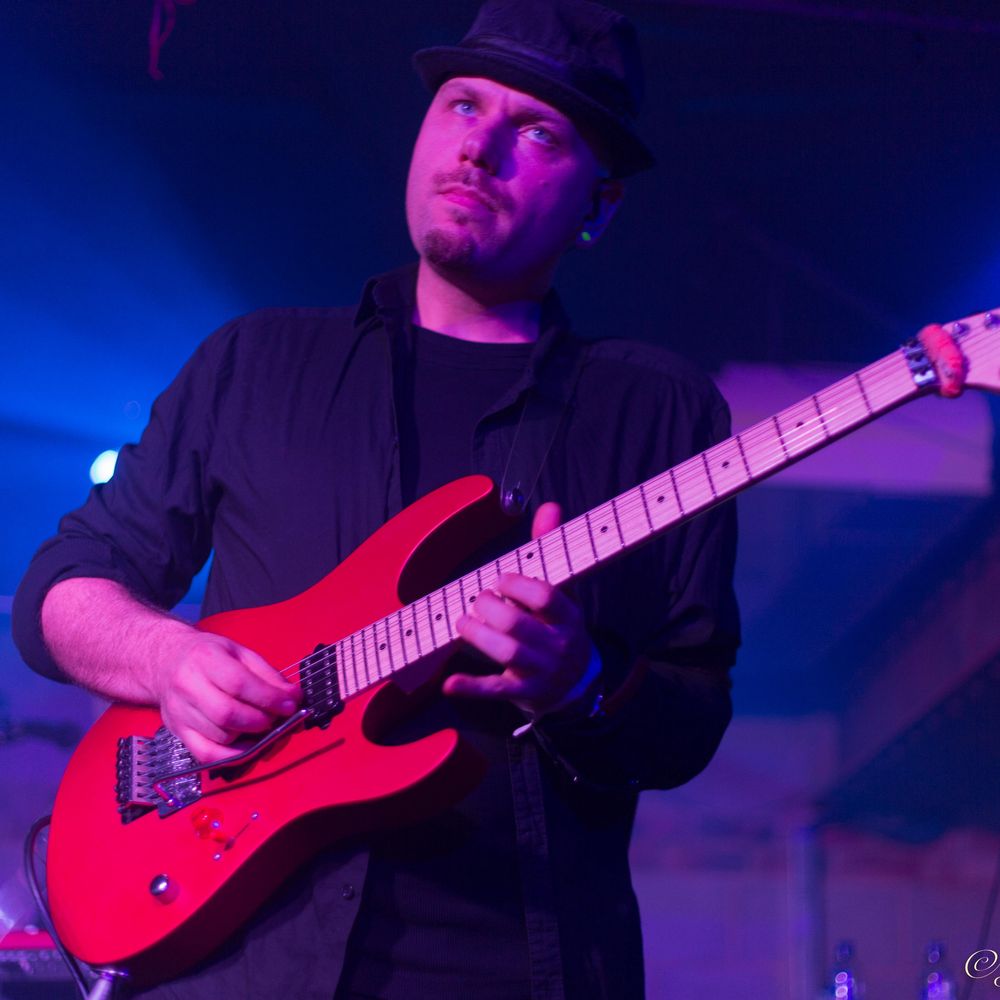 Niko Tsonev
Niko Tsonev has been called 'a guitarist's guitarist' He is gifted songwriter and producer who really stands apart from the pack of new similar artists with a unique personal style and a sassy edge. His guitar work is a melting pot of progressive rock, djent, jazz fusion and classical impressionism reminiscent of a dark, modern and edgy Treznor-esque film soundtrack.Niko has performed and recorded with artists and producers from very diverse stylistic backgrounds: Steven Wilson (Porcupine Tree), JJ Grey (Mofro), Youth (Killing Joke, Paul McCartney, Pink Floyd, Joy Division), Die So Fluid, Digitonal, Aquilina and Fabrice Quentin, encompassing genres from Progressive Rock, Jazz, Blues, Urban through to World music.
His stylistic flexibility is showcased in his solo work as well as his work as a film and TV composer. Niko's debut album Black Feather was released in 2008 resulting in collaborations with fellow guitar heroes such as Mr Fastfinger (aka Mika Tyysk), Christophe Godin (Mrglbl) and Mathias IA Eklundh (Freak Kitchen). 
2011 saw the release of Nix Hydra which lead to Tsonev being invited to join the Steven Wilson Band as a lead guitarist for his 2012 Grace for Drowning World Tour. The band consisting of Steven Wilson, Adam Holzman, Marco Minnemann, Theo Travis, Nick Beggs and Niko Tsonev filmed the live concert Get All You Deserve in Mexico City (2012). Niko also contributed guitar solos and additional guitars to Steven Wilson's 2013 album The Raven That Refused To Sing (And Other Stories). 
Tsonev's guitar and production approach on his 2013 solo album Banshees And Harpsichords depicts sonic broken landscapes of desolate crystalline beauty, incarnating heavy, glitchy, distorted and intentionally 'ugly' guitar sounds as well as the lyrical and near-vocal expression found in Niko's guitar melodies. 
Acid Tears features the amazingly talented Grog from the British alternative band Die So Fluid on vocals (also known for her work with Ozzy Osbourne, Kylie, Goldfrapp among numerous others). On the title track, Banshees And Harpsichords, the call of Niko's guitar is answered by the soaring jazz violin work of Samy Bishai (Natacha Atlas, Tom Jones, Basement Jaxx and Shakira). With elements of progressive rock, djent, jazz fusion and classical impressionism brought forward from Tsonev's previous works, this record breaks new grounds in terms of sonics and pure guitar creativity. 
After being a part of Lifesigns for three and a half years, Niko made the decision to depart from the band in August of 2016.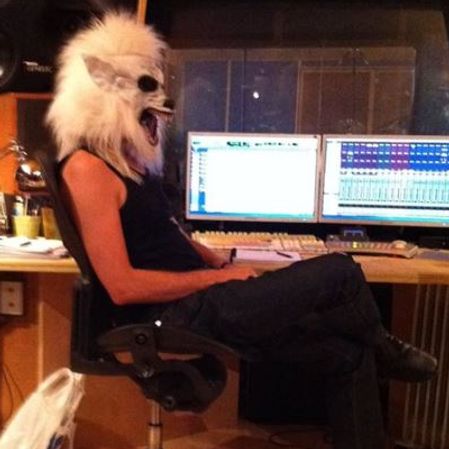 Nick Beggs
Nick Beggs was born in Winslow, Buckinghamshire. Nick is an English musician, noted for playing the bass guitar and Chapman Stick, and was a member of Kajagoogoo, Iona, and Ellis, Beggs & Howard. Nick's first band Johnny and the Martians (formed when he was ten) consisted of two friends on trumpet and acoustic guitar with Nick on drums. He attended Linslade Secondary School and Cedars Upper School. After attending art school, in 1979 Nick formed the band Art Nouveau with Steve Askew, Stuart Croxford Neale and Jez Strode. Chris Hamill (Limahl) joined in 1981 and at Nick's suggestion the band was renamed Kajagoogoo. The release of the first single Too Shy in January 1983 saw the band on a promotional tour as the record reached No. 1 in seven European countries, including the UK.
Between 1985 and 1987 Nick concentrated on writing with various other songwriters and finally formed Ellis, Beggs And Howard in March 1987. The band split in 1989 after enjoying a hit single titled Big Bubbles, No Troubles in Germany and Holland. 1990 saw Nick joining the progressive folk band IONA with whom he later recorded two albums, The Book of Kells and Beyond These Shores. 
Nick continued working with various artists and bands including Alphaville, Belinda Carlisle, Emma Bunton (on her album Life In Mono) and Led Zeppelin's bass player, John Paul Jones. In 1996, Nick met Howard Jones on a flight from the United States and a friendship was established, with Howard inviting Nick to tour as part of his band. During this time Nick also worked with bands and artists such as ABC, China Crisis, Cliff Richard, Curiosity Killed The Cat, D:Ream, Engelbert Humperdinck, Gary Numan, Go West, Kim Wilde, Maddy Prior, Mark Shaw, Michael Bolton, Midge Ure, Nena, Nick Heyward, Polysics, Right Said Fred, Seal, Steve Hackett, Steve Howe, T'Pau, Then Jerico, Tom McRae, Tony Hadley, Toyah Willcox and Warren Cuccurullo. 
In 1992 Nick went on to work as an A&R Manager for Phonogram Records, becoming a contributor to various guitar publications as a staff writer. 
He has recorded and released two solo albums and an EP: Stick Insect (2002), The Maverick Helmsman (2004) and Stick Enterprises, as well as The Darkness Inside Mens Hearts, a 2014 Burning Shed compilation of the solo Chapman Stick pieces from his two earlier albums, with two newly recorded Chapman Stick-based songs that bookend the release. 
Nick is currently a member of Steven Wilson's touring band in support of Wilson's solo albums, Grace For Drowning, The Raven That Refused To Sing, Hand. Cannot. Erase. and To The Bone. Nick also plays on these albums as well as the 4½ EP. He has also found time to write, illustrate and publish Dangerous Potatoes, thirteen books of short stories for children. In addition, he has created two comics titled Steven Wilson's Day Off and Steven Wilson And The Guitar of EPIJ. 
Beggs also became a member of the band Fish On Friday from Belgium, who released an album named Godspeed at the end of 2014, and contributed to John Mitchell's solo project Lonely Robot, which released the album Please Come Home in February 2015 as well as appearing on the Spectral Mornings EP. 
Beggs's latest collaboration is called The Mute Gods, with Marco Minneman and Roger King. Their first album was released in January 2016, entitled Do Nothing till You Hear from Me. This was followed-up with Tardigrades Will Inherit The Earth in February 2017.