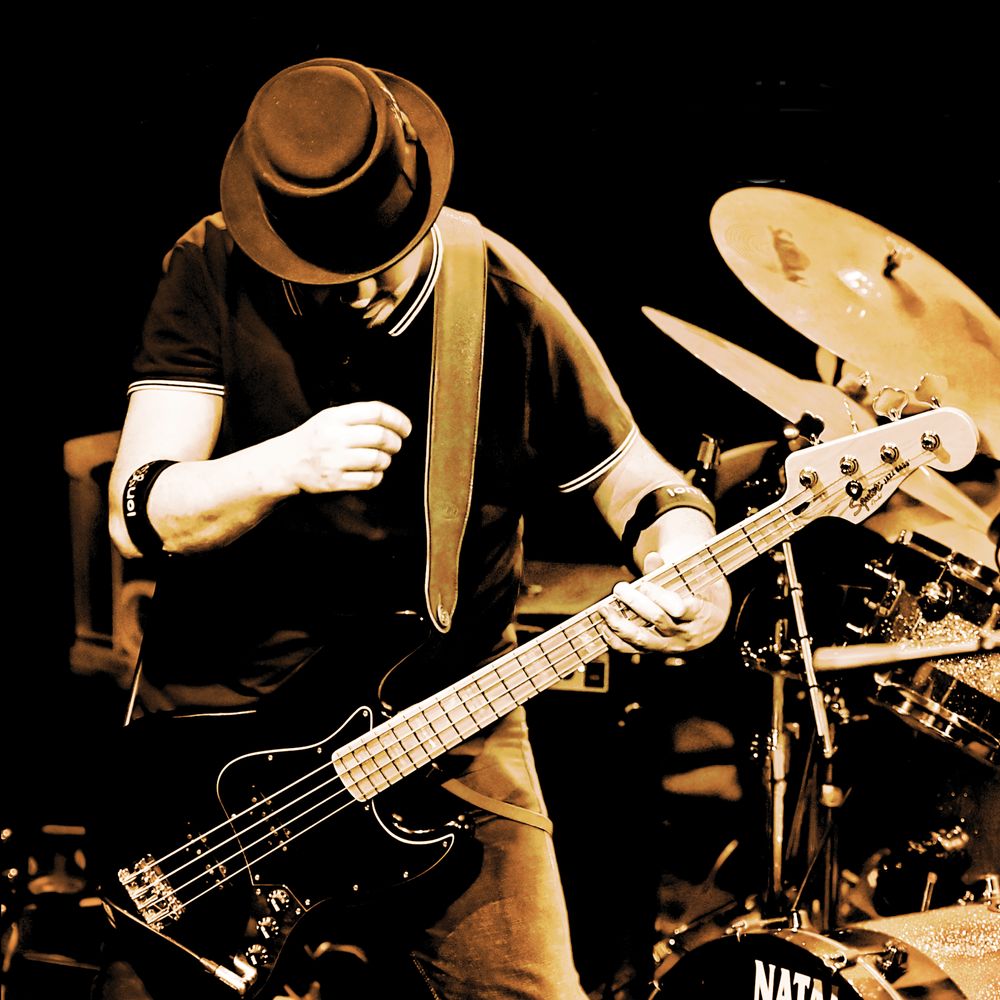 Jon Poole
Jon Poole is a multi-instrumentalist (Bass, Guitar, Keys and Drums) and singer/songwriter.
Jon started playing guitar when he was eleven and has maintained a music fan/anorak attitude to all forms of music ever since, favouring no particular style whilst taking influence from diverse acts too numerous to list.
"I resent the fact that genres have to be constantly referred to when creating music. The world is full of so much stuff and it's all ripe for the picking. The more you ignore working within limited genres the more likely you are to create truly unrestricted and original music. More now than ever there really is no need to work within the restrictions of a specific genre."
The first significant live/recording act Jon played in and co-led (with singer/drummer, Bob Leith) was Ad Nauseam whose prog, punk, jazz-rock style was very out of step with the baggy/shoe-gazing scene of the early 90's but who did manage to catch the attention of Cardiacs leader, Tim Smith. Jon jumped ship and joined Cardiacs, later followed by Ad Nauseam's Bob Leith, and he remained a full-time member for twelve years. In this time he contributed guitar, bass, keys and songwriting. 
Jon then went on to play in British rock band The Wildhearts and various other projects with leader, Ginger Wildheart. 
On the other end of the spectrum Jon was MD, bassist and guitarist for 80s Liverpool scene band The Lotus Eaters, whose 1983 hit The First Picture Of You left an impression on an adolescent Jon Poole. 
Jon has made several solo albums including a critically acclaimed tribute album of Frank Zappa covers on a Fostex 4-track cassette machine when he was just 24. 
These days, as well as being a member of Lifesigns, Jon is half of the duo The Dowling Poole (alongside Willie Dowling). They are both multi-instrumentalist songwriters who produce and engineer their own critically acclaimed albums of which two exist (Bleak Strategies and One Hyde Park), they are about to release a third called See You See Me. 
A recent project that Jon is involved in is a trio called Panixphere for whom Jon plays bass. They feature two other ex-Cardiacs members, Christian Hayes and Bob Leith. 
Jon is also a member of the current line-up of Dr Hook (featuring Dennis Locorriere) as bassist and backing vocalist.